Always cherished and never forgotten, we remember our late members.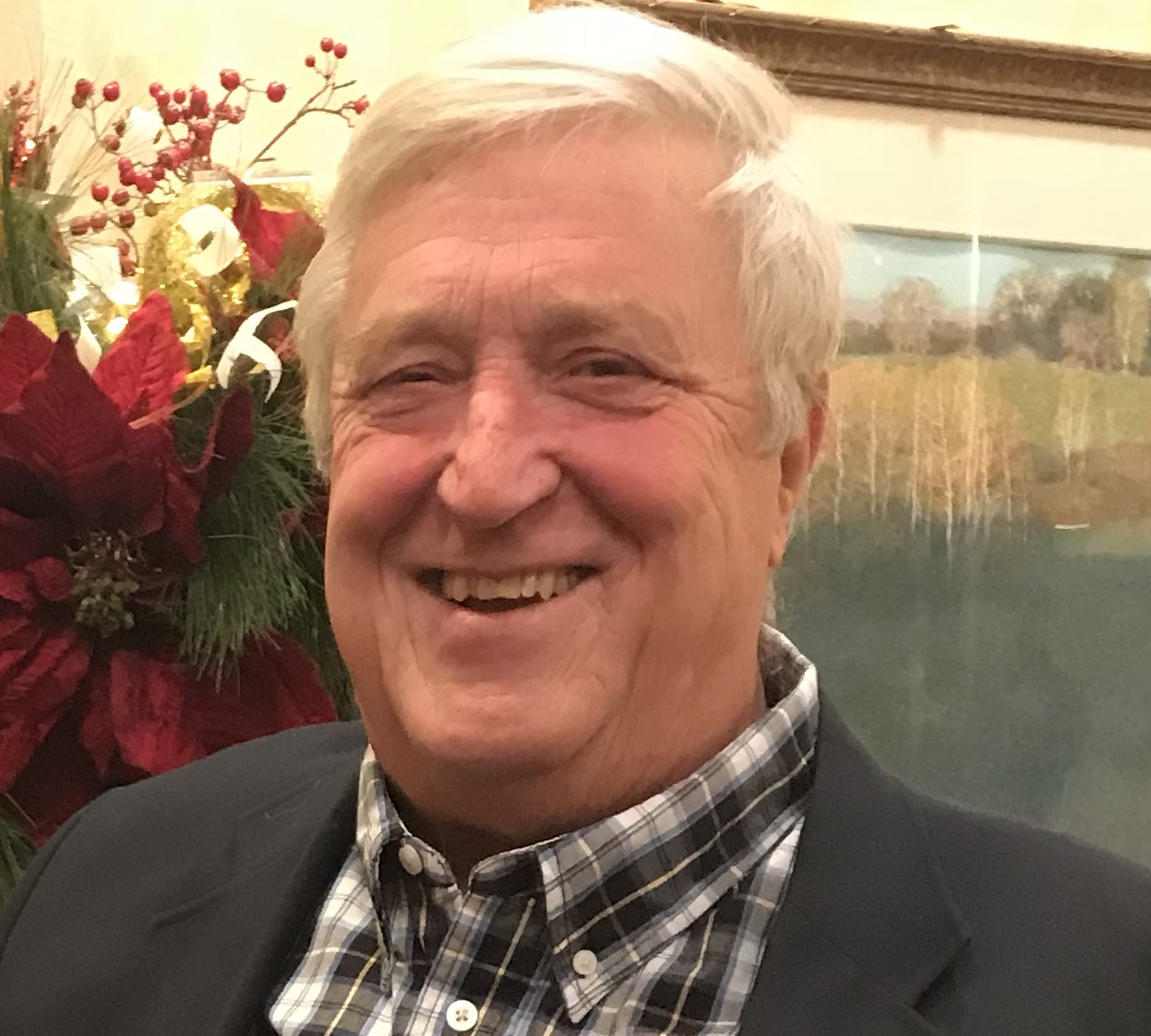 Chuck Podominick
Chuck Podominick passed away unexpectedly on September 3rd, 2023. Chuck grew up in Nashwauk, MN – always an Iron Ranger at heart. Chuck was very proud of his Slovenian (and Finnish) heritage. He was our 2023 Member of the Year. He served as our vice president for the past 7 years, finding excellent speakers for our monthly meetings. He gave several of his own presentations, showing beautiful scenes from the Slovenian countryside from his many visits and sharing his expertise in genealogy. Along with his wife, Jean, Chuck volunteered at the Festival of Nations, helped distribute our fundraising calendars and was there with his warm smile and positive attitude whenever we needed him.
Robert "Bob" Grahek
Robert "Bob" Grahek, 81 of New Brighton, MN, passed away on Tuesday, May 16, 2023 in Ely following a stroke.  Bob was a long-time board member and former vice-president of Twin Cities Slovenians.   The trio of Rick Pisa, Bob Grahek and John Skubitz were nicknamed the "three amigos" or, as some members facetiously referred to them in Slovenian class, "the bad boys."  They always made our activities more lively and interesting. He was born on August 25, 1941 in Fairmont, MN. Bob retired from teaching in the Mounds View school district after 33 years.  He enjoyed golfing, fishing, family, traveling, sports and spending time where he grew up in Ely, MN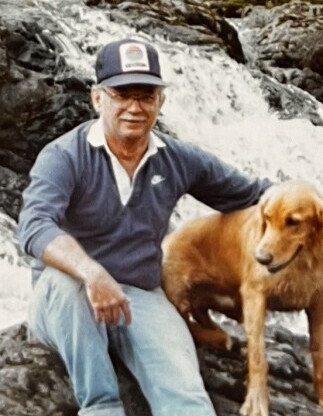 Joe Lobe
Longtime TCS member Joe Lobe passed away peacefully on April 21, 2023. He was 100% Slovenian and proud of his heritage. Traveling throughout the years with Jean to Hawaii and various destinations was his joy and going to the family cabin on Fall Lake in Ely for over 45 years, meant everything.
John Perhay
John was a wonderful human being. He was our webmaster, tech guru, long-time TCS board member, champion baker, TCS 2021 Member of The Year and a great help to so many of us. He was active in the language class, always working to improve his Slovenian. We offer our sincere sympathy to John's wife, Denise, and their extended family. We'll miss our friend and his passing leaves a huge hole in the TCS community.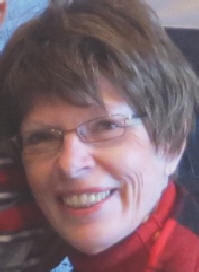 Mary (Perčič) Bernard
Mary came to the US as a child and told the story of her adventures in a suitcase. She co-hosted events at the Nectary restaurant with her brother Andy. A former teacher, she "trained" members' children/grandchildren to be waiters and waitresses and to use the Slovenian language.
Tom Moren
Tom Moren was born in Gilbert, MN and after high school received electrician's training at Dunwoody Institute and then added plumbing and carpentry to his list of skills. His professional career was that of a computer programmer with his spare time taken up by softball, bowling, and playing cards. He was very active in the Twin Cities Slovenians including work on the Festival of Nations projects. He was an accomplished artisan in painting, stained-glass, and woodworking. One of his paintings is shown here with Tom.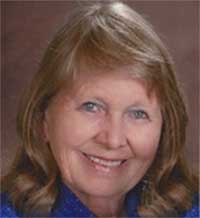 Arlene (Espland) Branwall
Born at her Aunt's log cabin on Burnside Lake in Ely, she graduated from Ely High School class of 1960, Minnesota School of Business class of 1961, married Lee Branwall in 1961 and they moved to Marietta Georgia where they both worked at Lockheed Aircraft. The family moved to White Bear Lake, MN in 1967, and she worked at 3M in Medical Products for 2 years. In 1977 the family relocated to Italy for 3 years for 3M and returned to White Bear Lake in 1980. She formed her own business, Branwall International Relocations. Most of all she was a caring individual who had a smile for everyone and would always put other people's needs first and was there to help anyone and everyone who was in need.
Kristna (Medved) Nelson
Kris rarely missed a Slovenian language class meeting.  She helped Miro, her brother, and his wife, Karen, host gatherings at his house and was always available to participate in the TCS exhibit at the Festival of Nations.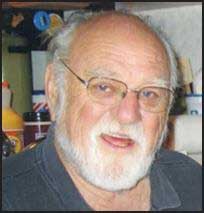 Jim Brobin
Jim was a true Slovenian from da Range. He and his wife went on two tours of Slovenia in 2001 and 2009. He married Sandra Meyer after they both graduated from St. Cloud Teachers College where they met. Jim started teaching at Mounds View HS in 1958 and was a fixture in the Biology Department for 34 years. Jim retired in 1992 enjoying world travel with Sandy including many warm winters in Mazatlán.
Donald Palkovich
He was a High School Guidance Counselor for 39 years.  Don had been a host in our booth for the Festival of Nations.  He and his wife Marlene were active in many areas of our organization.
Karl Grahek
Karl served as Membership chair for several years and initiated membership recruitment tools. He was a long time teacher in St. Paul and peace activist. The peace pole in his yard was featured at a Festival of Nations exhibit.
Marlene Palkovich
Marlene chaired the SUA State Convention held at the Church of St. Bernard in St. Paul that was sponsored by Branch 109 TCS. She and husband Don hosted our first wine tasting event. Her great singing voice and sense of humor are missed.
John Medved
John was always there when a Twin Cities Slovenians project needed help, be it help with the Festival of Nations, help leading conversation practice in the Slovenian language classes or just about any other task. He also was active outside TCS working with the Missionaries of Charity (Mother Teresa's Order) in St. Paul in their work protecting young mothers and children.
Jean Rolstad
Jean was corresponding secretary for five years.  She was skilled at computer graphics and made invitations to our events look professional.  She also designed and machine embroidered Slovenian words and sayings on aprons, towels and winesacks for fund raising purposes.  She rarely missed board or membership meetings even though she had to drive over an hour to attend. She loved sending letters and packages to soldiers in Iraq and Afghanistan.
John Korosec, Jr.
John was a member of the Twin Cities Slovenians in its early years, attending meetings in 2006-2007, and was proud of his Slovenian roots.  He attended Ely Community College and the University of Minnesota.  Along with his wife Martha, John founded Koro Industries Inc. in 1965.
Al Siftar
Al Siftar was one of our founding members of the Twin Cities Slovenians. Al was one of the first 10 members of the Twin Cities Slovenians which met at the Nectary Restaurant on Industrial Blvd in Minneapolis in 2005. Al became the "Slovenian Education" teacher for our small group. He designed and explained different aspects of Slovenia- Geography, History, etc using posters he made to enhance his presentations. Al was very good in preparing topics for discussion on a monthly basis. He was extremely proud to have ancestors from Murska Sobota (Slovenian/Hungarian area of Slovenia).
Jim Kotchevar
Jim excelled in sports at Ely High School, Class of 1950. He was a teacher at Tracy High School, Mpls Franklin Junior High, West, Washburn and Southwest High Schools. He was a proud Slovenian and Iron Ranger. He enjoyed time with family at his cabin, listening to polkas, picking blueberries, making sauerkraut and exercising with Silver Sneakers. Jim attended and enjoyed the Slovenian language classes.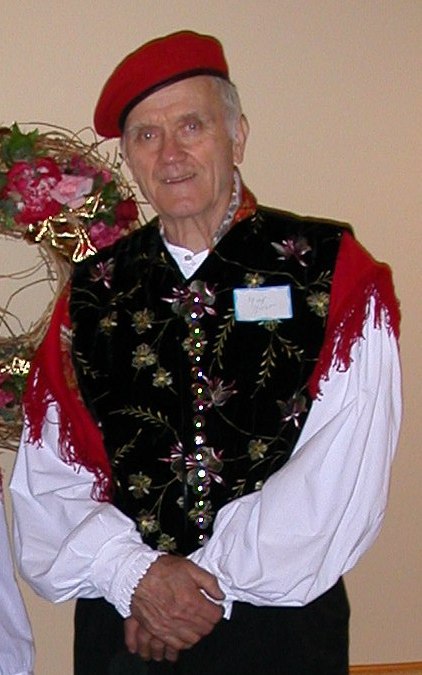 Yul Yost
One of the founding members of the Twin Cities Slovenians. A native Slovenian who inspired and recounted so much of our Slovenian heritage and ethnicity. Yul is a "man of all seasons" – a botanist, horticulturist, chemist, historian, winemaker, carpenter and garden designer. Every one of these titles reflects his love of the Slovenian culture. His "Slovenski dom" in Roseville, Minnesota, exudes his love of Slovenia – from the stucco on the exterior of his home; to the Slovenian flora in his backyard garden; to the painted panels honoring Bishop Baraga and Father Pirc; to the archeological replica of the oldest wooden wheel in the world (discovered in Slovenia); and to the many pictures and Slovenian bric-a-brac in the interior of his home, Yul has remained true to his ethnicity and is a constant reminder of our shared roots.
Al and Yvonne McComber
Al was a graduate of Montana State University, a proud Air Force Veteran, and a wonderful husband, father, grandfather and friend. His was a life well lived. Yvonne was gracious and generous and served as Treasurer.  She organized our first silent auction and a successful raffle at our State Convention, which gave our Branch a sound financial basis.  She was always among the first to volunteer to bring a gift, make a quilt, or bake a potica for any special event.  She was honored as Member of the Year in 2011.
Elaine Zimmerman
She very much enjoyed being a want-a-be Slovenian, and all the activities with the club. Her favorites were leading the "cow-ball" dance, plus dancing at last years dance at Roseville Legion, and meeting all the great club-members at the various functions She thoroughly enjoyed the three trips to beautiful Slovenia we had, and was looking forward to the planned fourth visit this coming June.